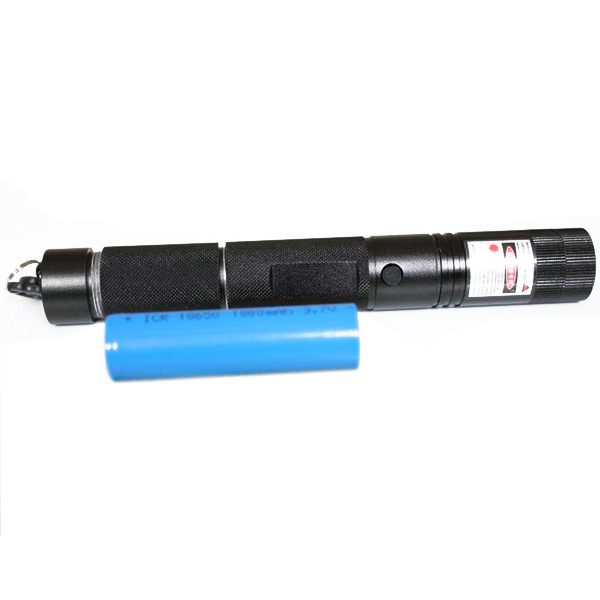 HTPOW Focusable Red Laser Pointer 200mW Burn Match

Inventory status : Have in stock
color :Red laser
size :25mmX155mm

$74.17
Guarantee: When you buy laser pointers from everyonetobuy.com , we take care to ensure convenience, discount pricing, and quality. We guarantee a 30-day money back return policy, one year warranty! If you have any problem, please contact us in time.
200mW high power red laser pointer / laser flashlight focus adjustment function with excavation and tunnel construction, aviation maintenance. If things such as working to seek relief in danger or when disaster at the time point infinite ☆ starry sky cap. It is possible to burn cigarettes, matches .
Specifications:
Key feature:red laser
Model : OX-R301S
Shell material:Hard aluminum
Surface treatement: Anodic oxidation
Switch: soft touch
Power supply: 18650/CR123 rechargeable battery
Wavelength:650nm
preheat time:less than 3 seconds
Working voltage: DC = 3.7V (With key)
Dimensions:Φ25mmX155mm Output power: 200mW burst the balloon and matches

Advantage:
1.powerful 200mw red laser pointer was made by aircraft aluminum, durable, waterproof,can be used in rainy days outdoor.
2. Focus adjustable lens
3. The battery is 18650MA,high capacity. easier to carry, to replace.
4. ON/OFF Switch: a button in the back, press the button to turn on; release to turn off.
5.LD and fittings were both imported. Increase the service life, more than 8000hours.
6 .laser module to improve the heat sink in design .

Usage
1.twist off the back cover of the Laser pointer flashlight
2.Check the switch: green-on, red-off
3.Install the 18650 battery correctly. And offer the back cover
4..Open the laser pointer flashlight , turn the focus head, the spot would become bigger,then you could light the matches or other things
5..When the spot become small, it could not light anything, because the light is Parallel light
6.Please take off the battery when you don't use it.


Laser beam of cheap 200mw red laser pointer so strong, there is a failure in the eyes. Do not look into when you use. Do not direct the eyes of others.