MARS Series lasers are very comprehensive handheld flashlight, and this blue high powered laser pointer is the most attractive strong laser pointer, long distance, awesome shape, visible light, adjustable focus and equipped with a full set of accessories, including 5 laser lenses, 2x16340 rechargeable batteries, battery charger, safety goggles and explosion-proof aluminum package box. Now, This most powerful laser product is doing special activities, once you purchased one, we will give you a 8in1 lens and a lightsaber as a special extra gift. Although which is a little expensive, we sure that the strongest laser pen is still the most popular blue laser light in our shop, have faith in the price is worth of it.
High Powered Laser Pointer Features :
♪ 10,000-15,000m super strong transmission distance
♪ Generate a 445nm most powerful blue laser beam that is clearly visible and full of energy
♪ The world's strongest laser pointer can burn matches, cigarettes, paper, balloon and much more
♪ Used in astronomy refers to the stars, site measurements, wild adventure, such as make a fire, explore the way, drive away beast
♪ Adjustable brightness and focus to suit all kinds of needs
♪ Switch with tail touch settings, push button constant on/off, the use of more convenient and user friendly
♪ This high power laser pointer is made of 6061-T6 aircraft grade aluminum, solid and stable
♪ Be equipped with 2*16340 batteries, chargeable and durable
♪ 5 laser caps + 8in1 lens + lightsable : dot pattern, starry and multi patterns, get much fun
♪ The glasses are included to protect user's eyes away from ultra power laser
♪ Strong blue laser pointer 30000mw appropriate price wholesale online
♪ Our products are the most authoritative and most regular, free shipping, 30-day return policy, 12-month warranty
Product Pictures :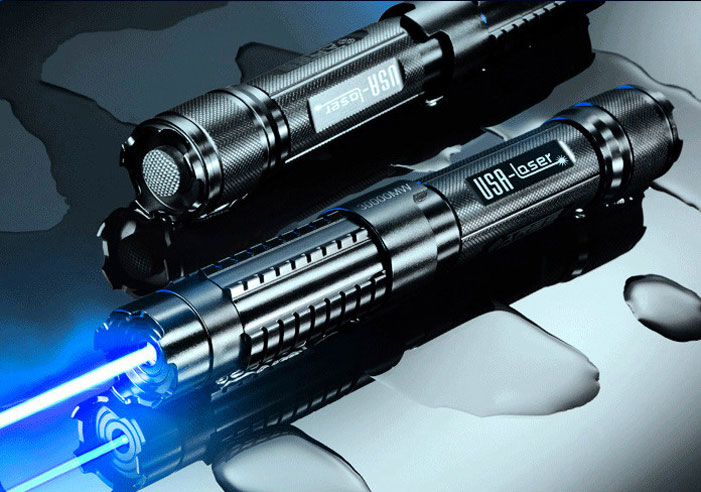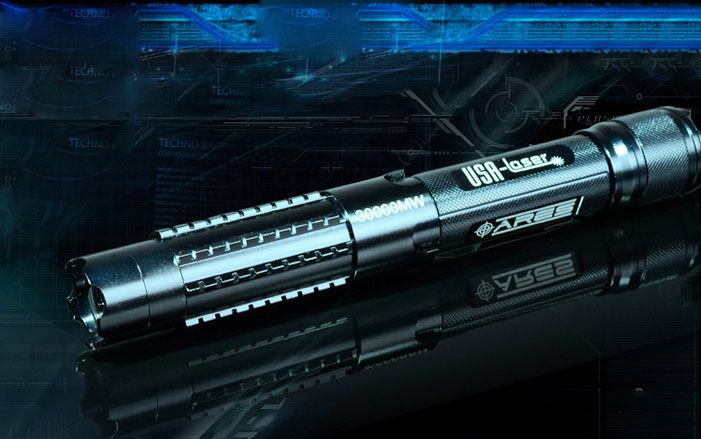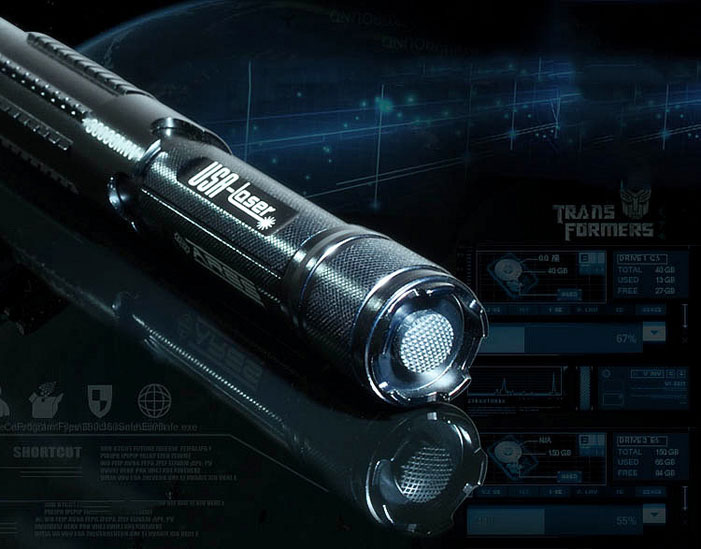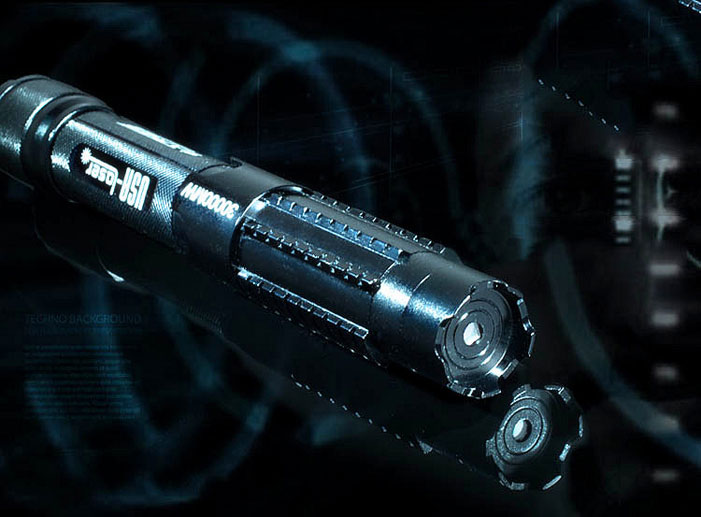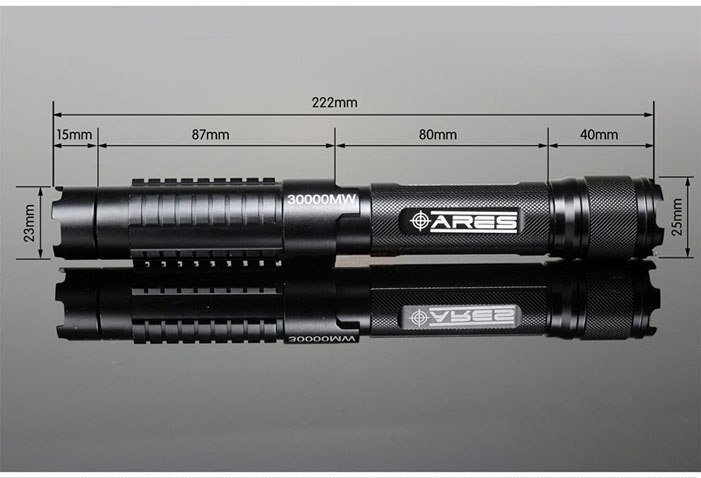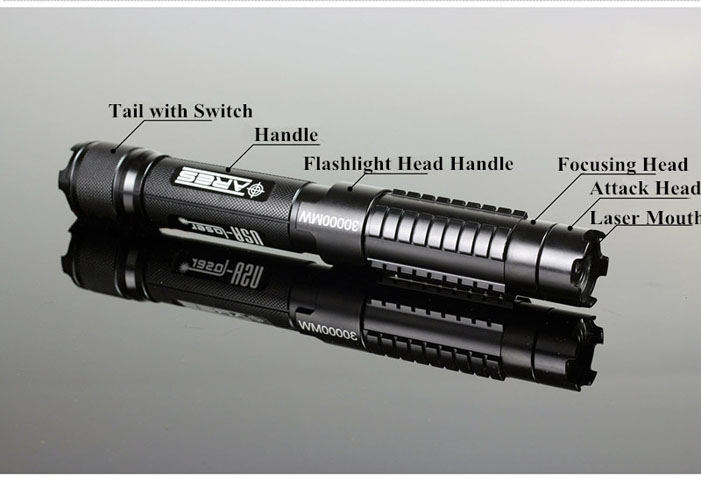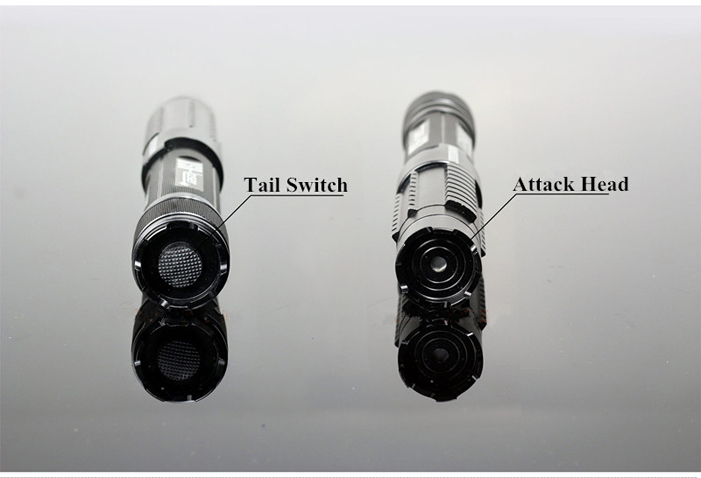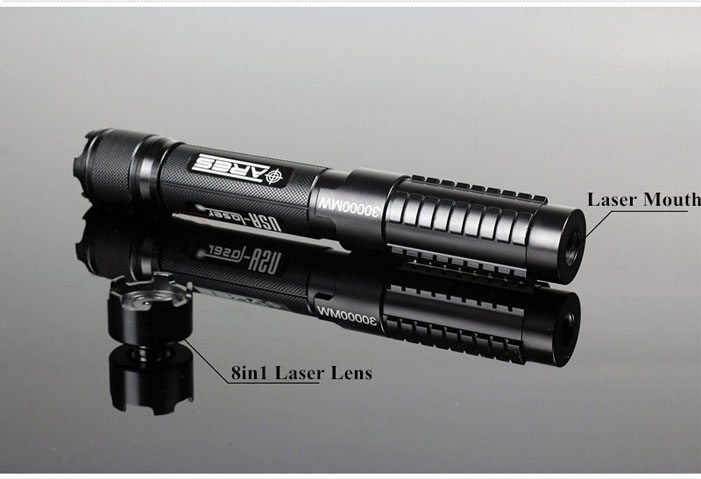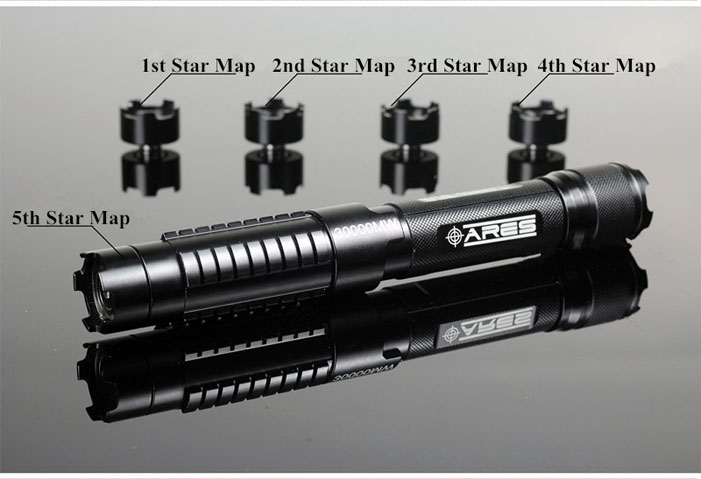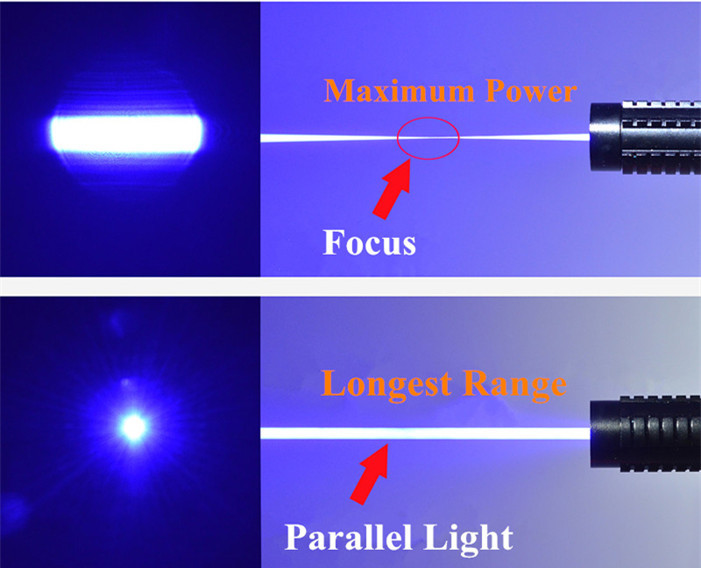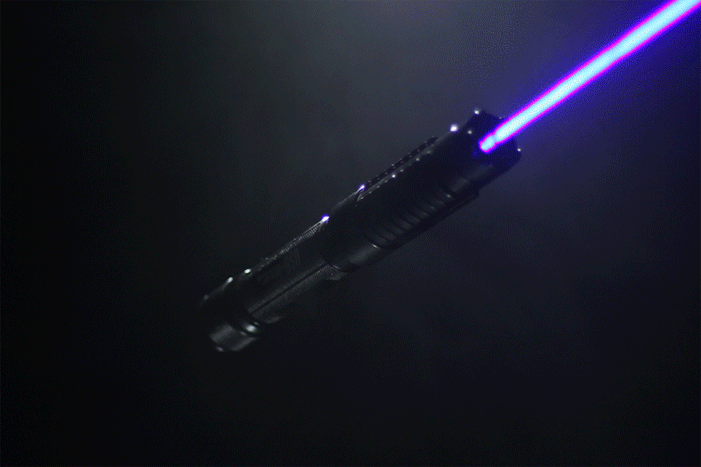 Effect Diagram of High Power Laser Pointer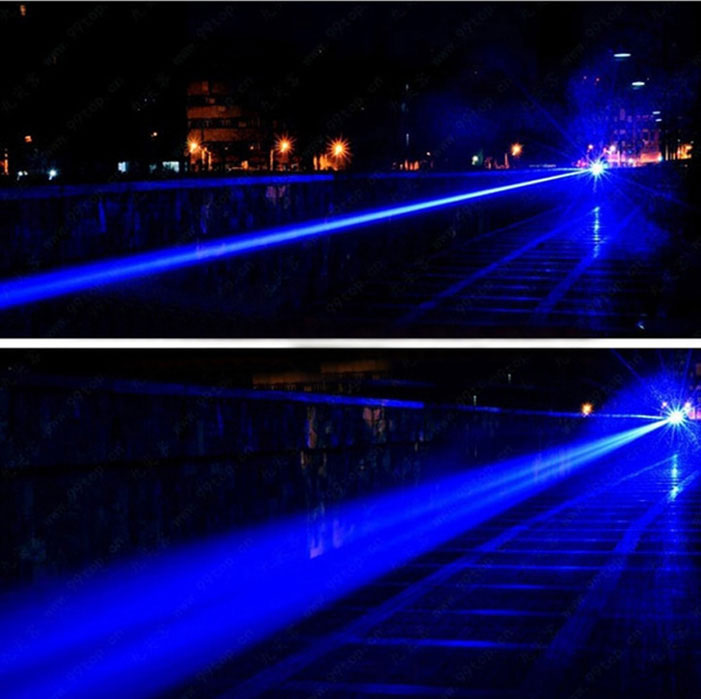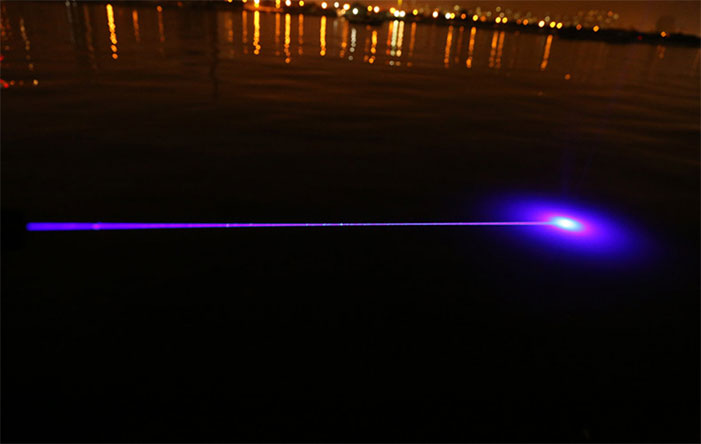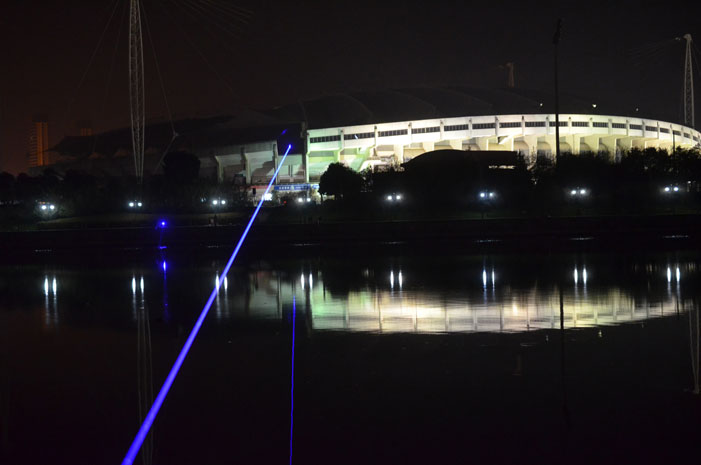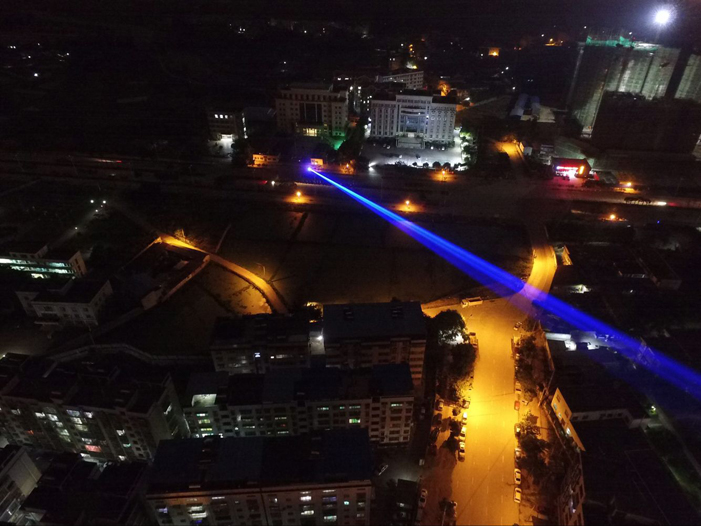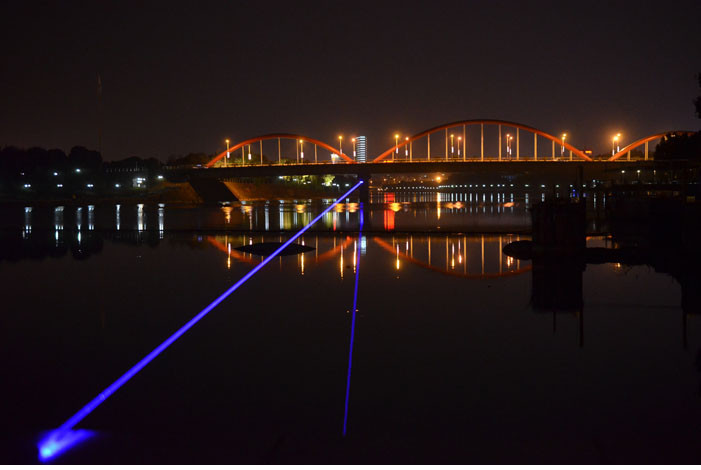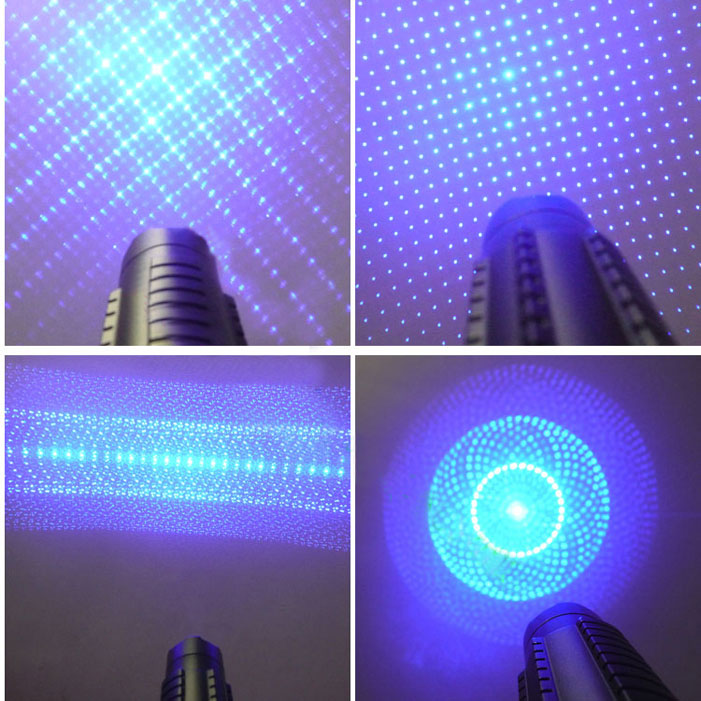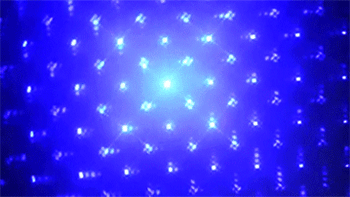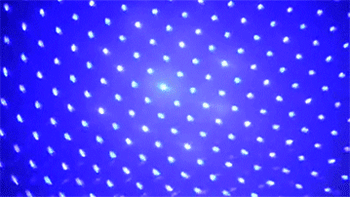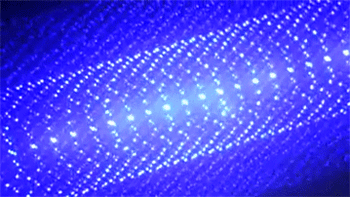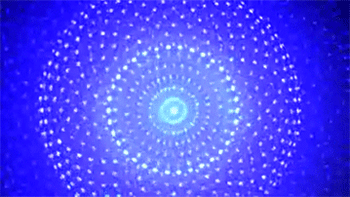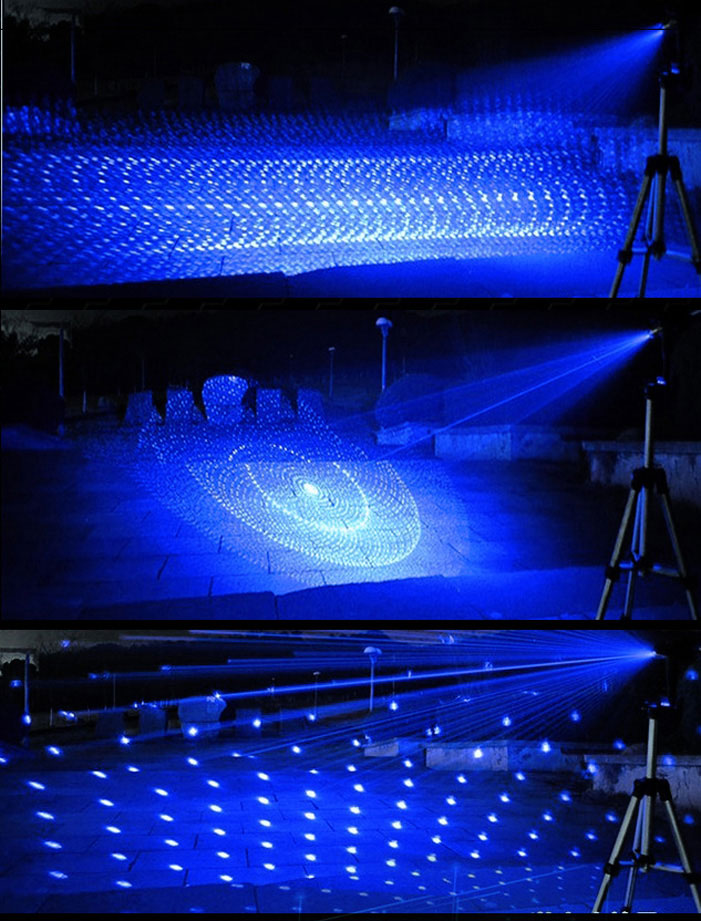 From today, someone once purchased most powerful laser pointer product, we will give you a 8in1 lens and a lightsaber as special extra gift.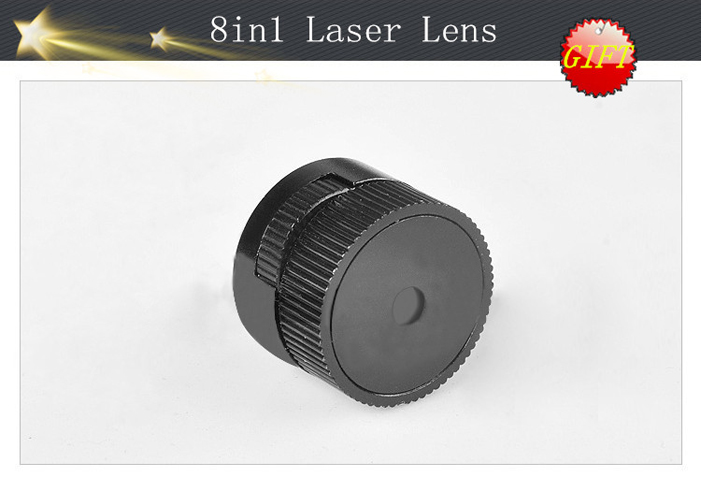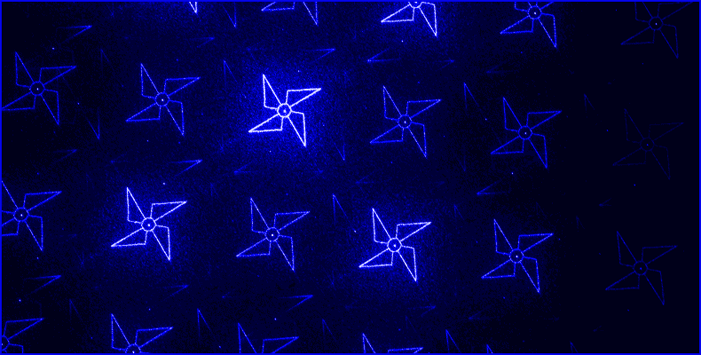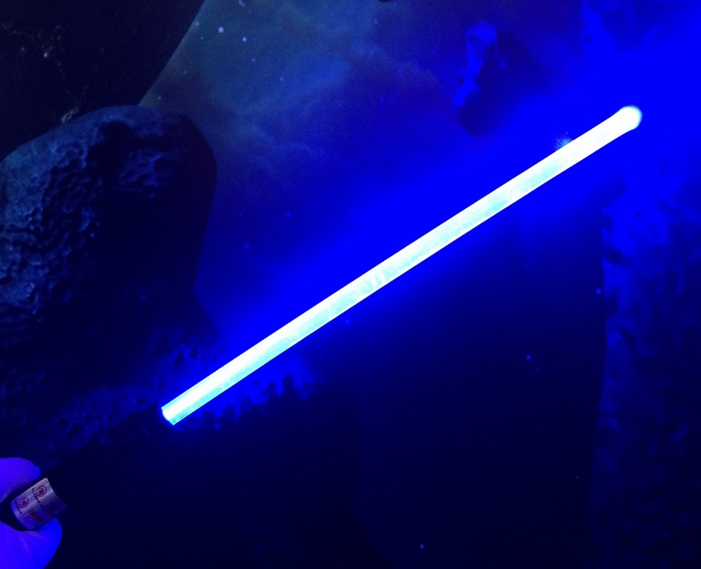 Packing List :
1X 30000mw Blue 445nm Wavelength Ultra High Power Laser Pointer
5X Laser Head Caps + 8in1 Lens + Lightsaber(GIFT)
2X 16340 Lithium-Ion Rechargeable Batteries
1X Battery Charger
1X Safety Goggles
1X Manuals
1X Explosion-proof Aluminum Box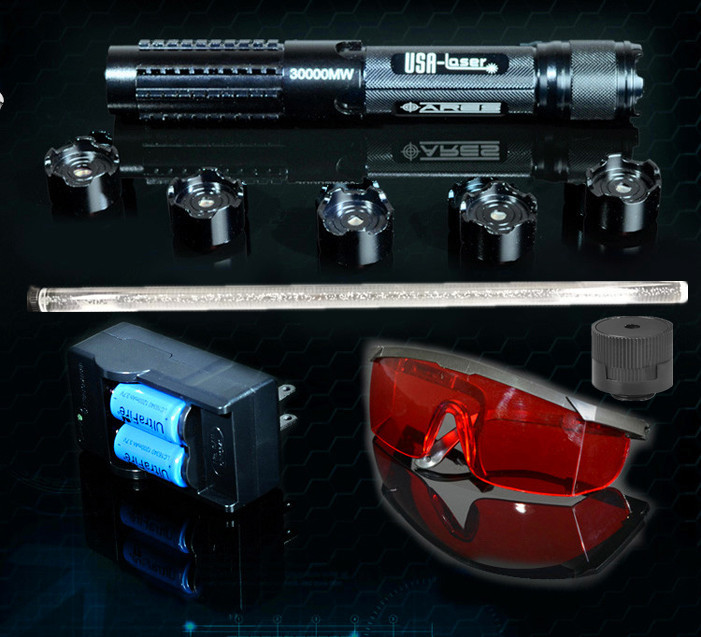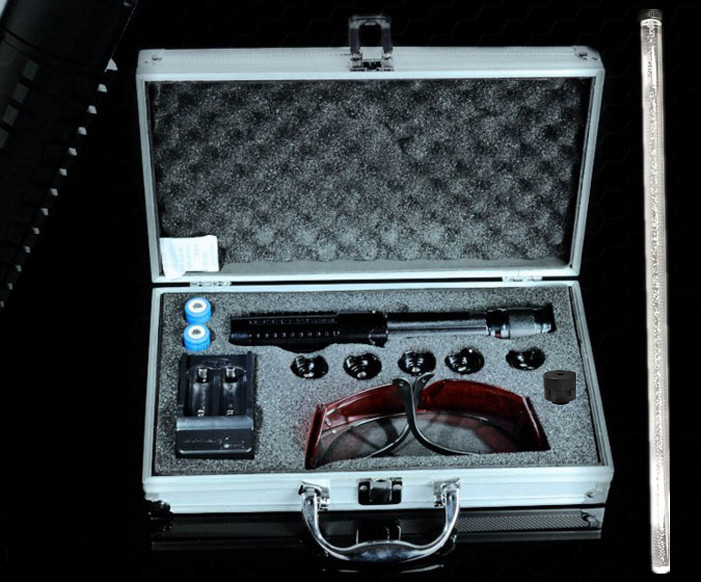 Blue Laser Pointer 30 Watt Specifications :
| | |
| --- | --- |
| Power | 30000mW |
| Class | IV |
| Laser Color | Blue |
| Wavelength | 445nm |
| Size | 25.5mm x 140mm |
| Weight | 700g |
| Material | 6061-T6 Aircraft Grade Aluminum |
| Finish | Mil-Spec Type III hard anodized in Black |
| Beam Divergence | 1.5mRad |
| Beam Shape | 2mm X 5mm |
| Switch | Push Button Constant On / Off |
| Modes | Continuous Wave |
| Focus | Adjustable |
| Beam Distance | 10,000-15,000 Meters |
| Power Supply | 2*16340 Lithium-Ion Rechargeable Batteries |
| Battery Lifetime | 30 - 120mins |
| Storage Temperature | 14°F ~ 104°F |
| Expected Lifetime | >5,000 hours |
| Warranty | 1 Year |
Note:
1.Don't point attacking laser pen at faces or eyes
2.Don't point highest power lasers pointers beams at aircraft
3.Don't point ultra strong laser beams at vehicles
4.Don't hold a blue laser light on the skin
5.Don't point 30000mw laser pen at animals for any reason
6.When not in use, please take out the battery and put high power laser pointer in the place where the child is not easy to get
7.If you find a serious reduction in strongest laser pen beam brightness, please pay attention to the battery charge or replace the battery
8.Battery charging 1-2 hours, please do not charge for a long time, in order to avoid damage to the battery
9.This section of the hand-held burning laser pointer small size, ultra powerful power, taking into account the need for cooling, don't keep the high powered laser pointer on continuously for more than 30 seconds, or it will get burnt from inside easily,you can continue to use after a few minutes of rest.