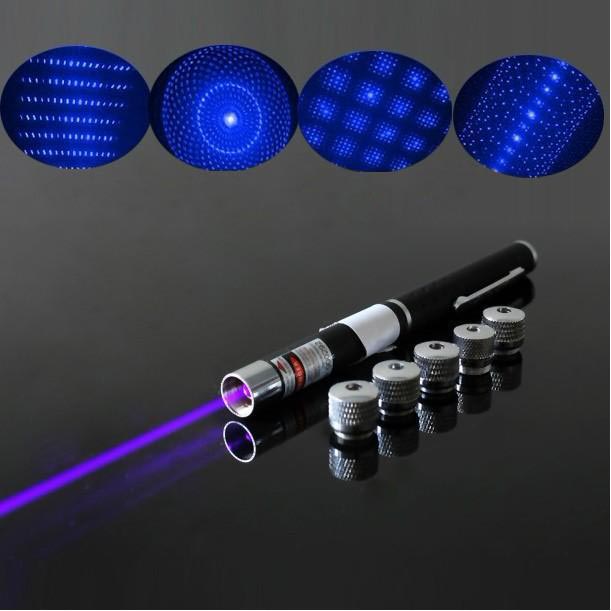 HTPOW 5 in 1 30mw Blue Violet Laser Pointer Pen

SKU : HQ01PU0026
Color : Blue Violet Laser Pointers
Power : 30mW Laser Pointer
Wavelength : 405nm Lasers
Guarantee : Free Shipping

$ 32.50
Guarantee: When you buy laser pointers from everyonetobuy.com , we take care to ensure convenience, discount pricing, and quality. We guarantee a 30-day money back return policy, one year warranty! If you have any problem, please contact us in time.
Features
* It can be used in museums and all kinds of exhibitions
* Best guide for the climbers and people in mountainous areas
* Good tool for pointing out the faraway target and sending out the SOS signal, making your travel more fun
* The beauty blue violent laser beam lightis extreme suitable use at night, which can point out the very right position of the star you are looking
* 30mw laser can measure you the accurate position of the building in the faraway distance by avoiding getting close to the dangerous field
* Violet laser is the commonly used product for demonstrations and presentations in classes, and other activities, making listeners feel release
* 5 Laser caps , could random change
Specifications :
* Brand: HTPOW
* Class: IIIB
* Power: 30mW
* Laser Color: Blue Violet
* Wavelength: 405nm
* Beam Pattern: Continuous Wave
* Size: 13.5mm x 156mm
* Weight: 150g
* Material: Aircraft Grade Aluminum
* Laser Finish: Rubber Paint
* Switch: Push Button Constant On/Off
* Laser Range: 5000-10000 Meters
* Power Supply: 2*AAA Batteries
* Battery Lifetime: 30-90mins
* Expected Lifetime: 5,000 Hours
* Warranty:12 Months
* Working Current: 3.7V @ 1A-2A
* Working Voltage: DC = 3.7V
* Starting Voltage: DC = 2.5V
* Working Temperature: 14°F ~ 86°F
* Storage Temperature: 14°F ~ 104°F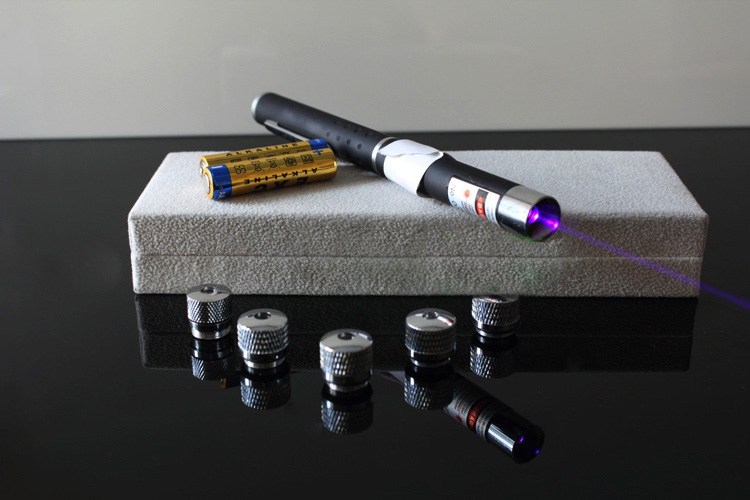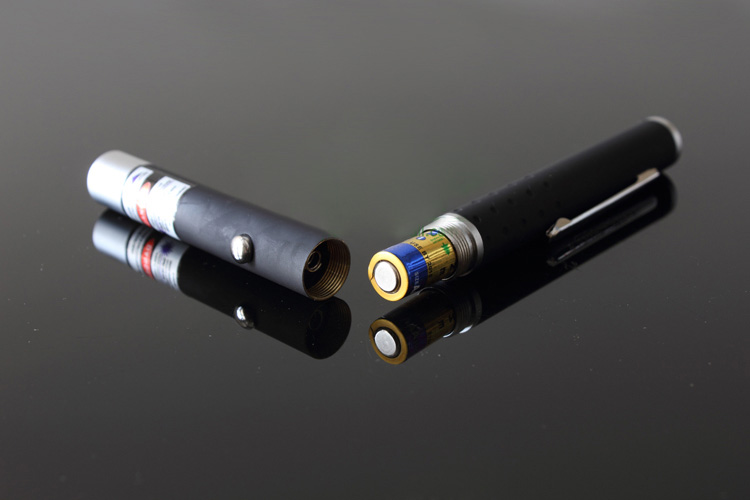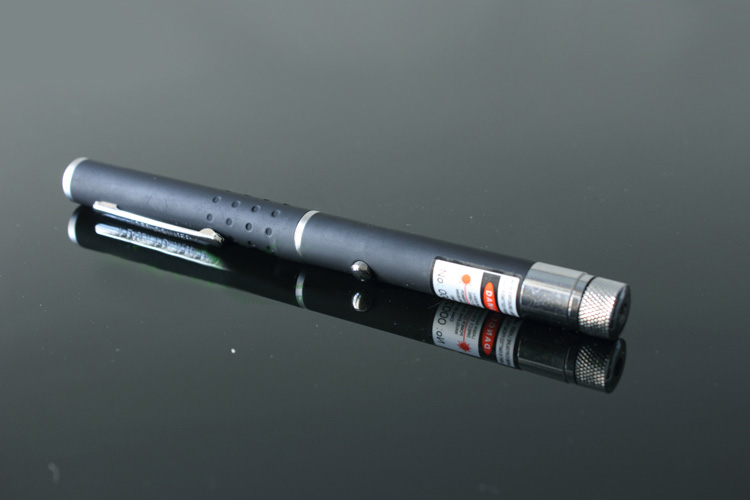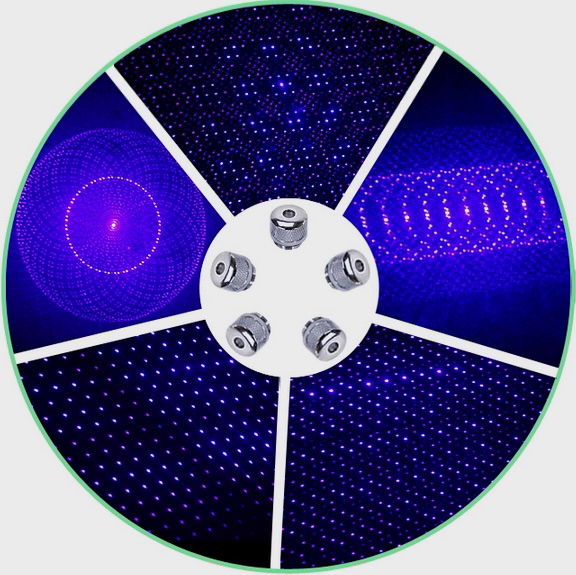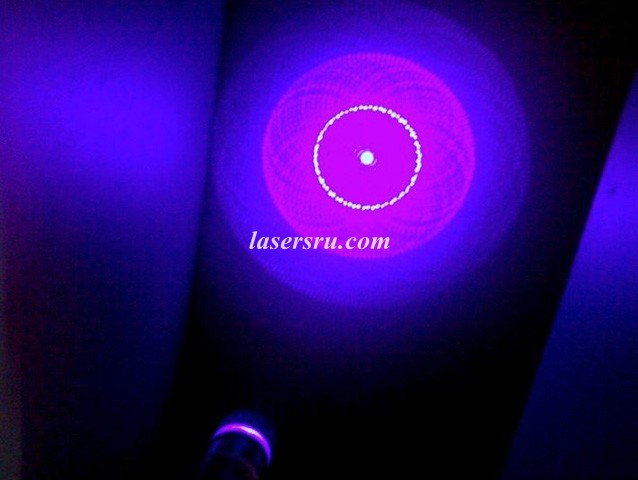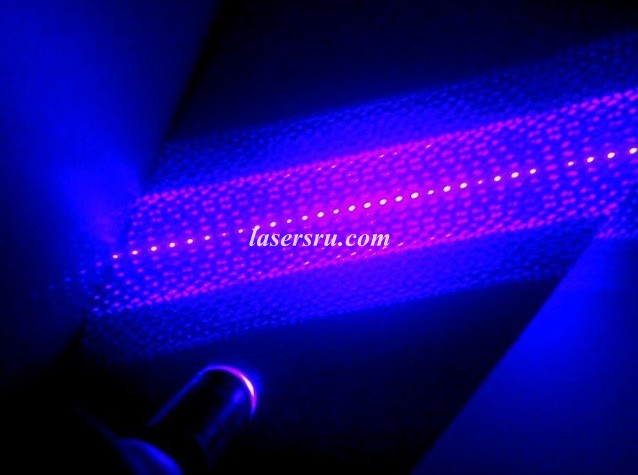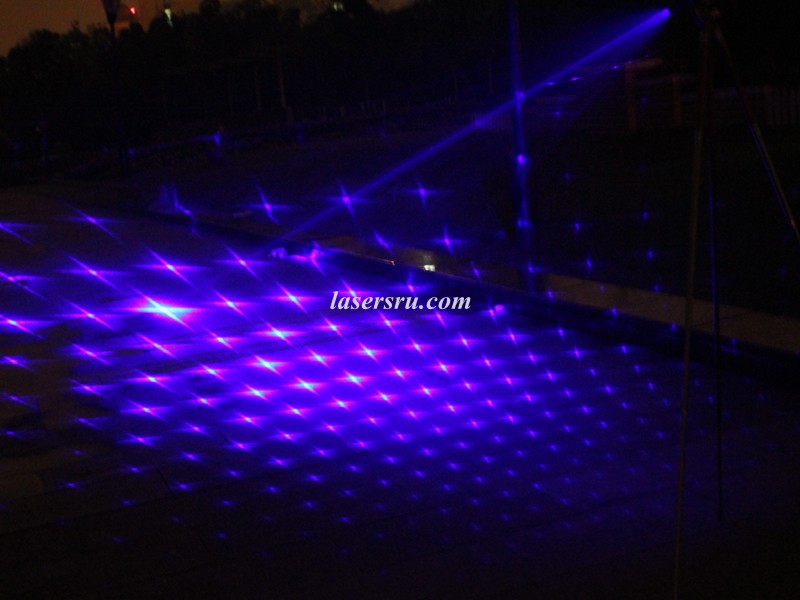 Package List
* 1x 30mW Green Laser Pointer
* 4x Laser Head Caps
* 2x AAA Batteries
* 1x Instructions
* 1x Package Box
Note:
1. It is very dark, if you need brightness laser pointer, please choose the red laser or green laser
2. Do not look into the aperture of the qualified blue volent laser beam,and do not aim into eye
3. Do not repeat to switch the 405nm blue violent laser pointer within 1 min, otherwise it will shorten the lifetime of the laser pointer
4. Take off the battery and Keep away from children
5. Charging or changing the battery once the laser beam brightness seriously drop
6. It can bright enough when you light it in normal temperature, so you had better do not light it continually in 30 seconds
7. Please put it away from children to avoid the danger by contacting. When do not use it, please take off the battery from the laser in order to avoid the damage by the children's contacting
Contradistinction of the green, red and blue violet laser pointer:
* Brightness: green>red>blue violet
* Price :red< green< blue violet
* Poly thermal performance: green< red=blue violet
* Stability: green< red=blue violet