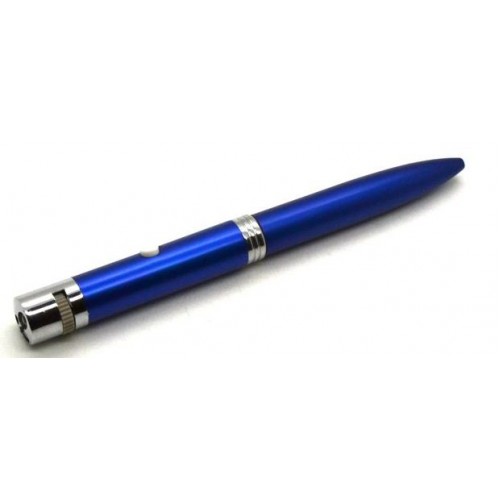 Wholesales 5mw red laser pointer pen

Inventory status : Have in stock
color :Red laser

$16.80
Guarantee: When you buy laser pointers from everyonetobuy.com , we take care to ensure convenience, discount pricing, and quality. We guarantee a 30-day money back return policy, one year warranty! If you have any problem, please contact us in time.
Instruction:
A 5mw red laser pointer is a small laser designed to highlight something of interest by projecting a small bright spot of colored light onto it. The laser beam is not in itself visible from the side, but is visible as a result of light scattered by dust particles along the beam path. The small width of the beam and low power of typical laser pointers make the beam itself invisible in a reasonably clean atmosphere, showing a point of light when striking an opaque surface. Some higher powered laser pointers are faintly visible via Rayleigh scattering when viewed from the side in moderately to dimly lit conditions.
 
Pen 5mw Red Laser cheap,Points of sale 5mW Red Laser Pointer:
Ideal for oral presentations and outdoor enthusiasts. This high quality red laser pointer pen 5mw has a strong and distinctive color. He spent more unnoticed due to the shape of a pen. This laser pointer is very convenient for you to take it everywhere.It will make you more fashion.
Pen 5mw Red Laser Pointer Product Specifications :
Color: dark blue
Power: Laser 5mw
Wavelength: 650nm
Shape: Pen-like
Material: Stainless Steel
Power: 2 AAA
Voltage: 1.5V
Size: 90 * 10 * 10
Color: Red Laser Pointer + black ink
Power: 5mW
Scope of wavelength: 635nm-670nm
Wavelength: 650nm
Form: Pen
Material: Stainless Steel
Power: 2 x AAA Batteries
Operating voltage (V): 1.5V
Operating Temperature (degree): 5 ℃ -45 ℃


Advantage:
1.Best 5mw laser pointer, is the best tool for teachers, students, engineers, doctors, managers, and so on.The laser pointer has high quality, competitive price. If you need a tool for pointer, this would be the best choice.
2.Suitable for teachers, students, engineers, doctors, managers, and so on.
3.laser pointers are faintly visible via Rayleigh scattering when viewed from the side in moderately to dimly lit conditions. It could usde for presenting graphics.
4.Lightweight and handy design, it is very convenient to put in bags or pockets