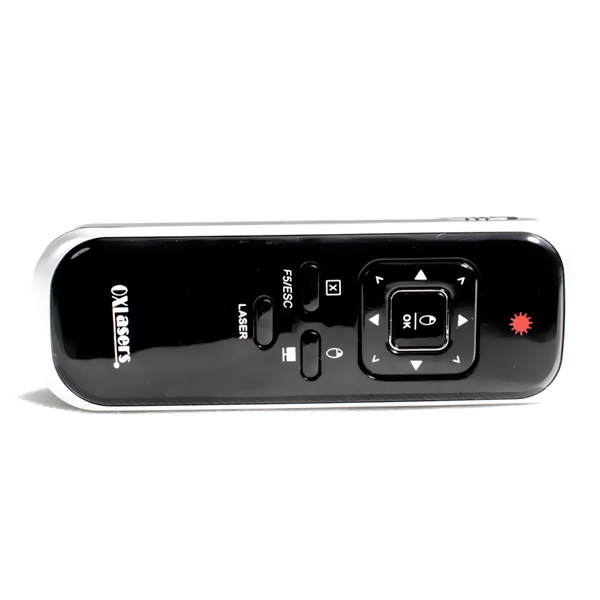 HTPOW Presentation Red Laser Pointer Wireless Page up down Hyperlink

Inventory status: Have in stock
Color: Red laser
Size: 97mm(L)*33mm(W)*18mm(H)

$27.51
Guarantee: When you buy laser pointers from everyonetobuy.com , we take care to ensure convenience, discount pricing, and quality. We guarantee a 30-day money back return policy, one year warranty! If you have any problem, please contact us in time.
PPT operation function laser pointer , red light, the presentation and bring the data easily can be. Appearance of silver design sophisticated, sparkling, feel is good, it is very luxurious.An essential nice assistant of demonstrations or presentations, you can easily point to the PPT or blackboard in any corner of classroom. Making your demonstrations or presentation seem more dynamic and making listeners feel release. The laser pointer is also the best gift for friends and families.
Product Specifications :
LASER:continuous semiconductor laser (λ= 650 nm)
Security level: ClassIIIB
Output power: 5mW ppt laser
Laser Color: Red
Laser range: 50m
USB Port USB3.0/2.0/ 1.1
Working voltage:2.4V, 3.3V
Power supply: 2*AAA
Total weight: ≈65g (with battery)
Volume: Wireless Presenter 97mm(L)*33mm(W)*18mm(H)
Wireless receiver 68mm(L)*25mm(W)*9mm(H)
System:Microsoft Windows, 98SE,2000,XP,Vista,Windows 7, Mac OS 10.0x, Andriod 3.1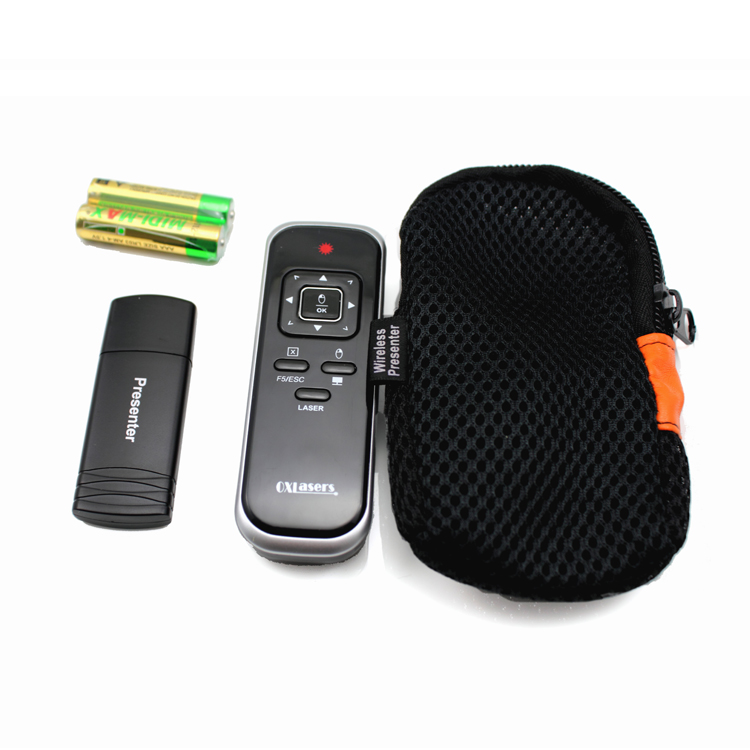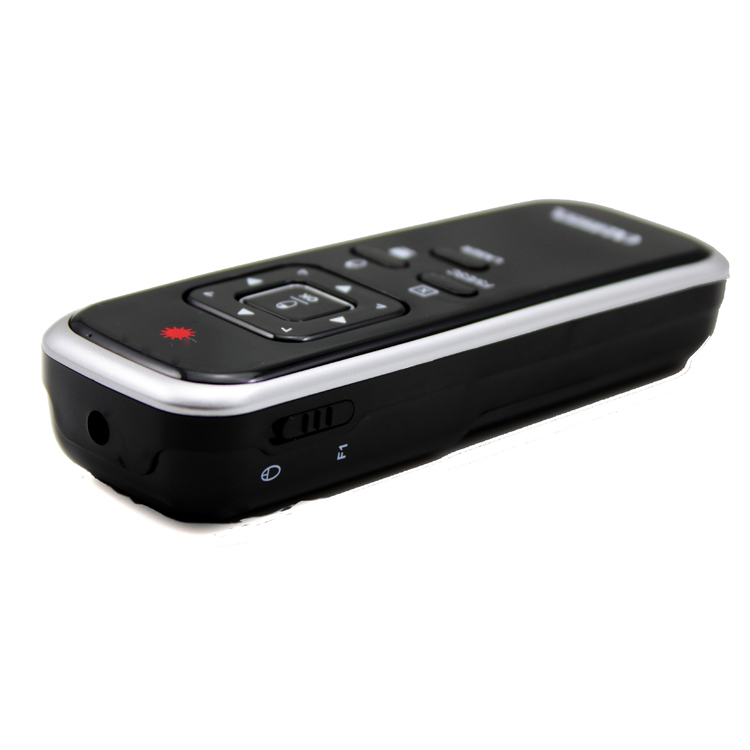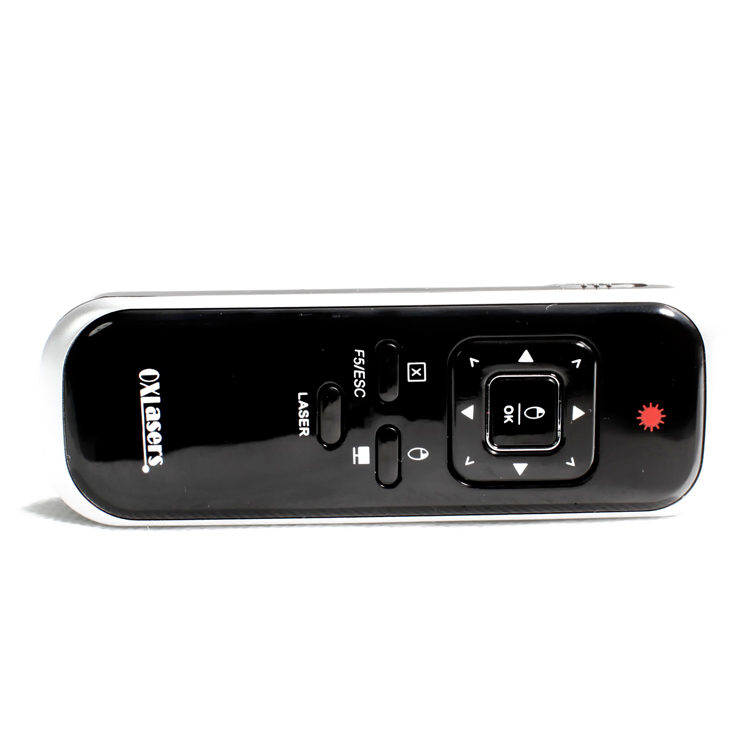 NOTE:
1. The laser can bright enough when you light it in normal temperature, so you had better do not light it continually in 30 seconds
2. Avoid direct eye exposure to laser beam (any contact to the human eye can cause permanent damage). Never expose your eyes or anyone else's to the laser beam
Please put it away from children to avoid the danger by contacting. When do not use it, please take off the battery from the laser in order to avoid the damage by the children's contacting
Contradistinction of the green, red and blue violet laser pointer:
Brightness: green>red>blue violet
Price :red< green< blue violet
Poly thermal performance: green< red=blue violet
Stability: green< red=blue violet

Packing detail:
1xWireless Presenter
1x Wireless receiver
1x Manual
1x bag
2x AAA