A red green 5mw 2 color laser pointer is a presentation small laser designed to highlight something of interest by projecting a small bright spot of colored light onto it. The red and green laser lights is not in itself visible from the side, but is visible as a result of light scattered by dust particles along the beam path. The small width of the beam and low power of typical two color laser pointers make the beam itself invisible in a reasonably clean atmosphere, showing a point of light when striking an opaque surface. Some high powered laser pointers are faintly visible via Rayleigh scattering when viewed from the side in moderately to dimly lit conditions.
Product Specifications :
* Key Feature: green red two colors laser pen
* Wavelength: 532 nm/650nm
* Output Power: 532nm 2-5mW /650nm 2-5mW
* Spot Form: Single-Point
* Beam Bype: Continuous Wave
* Circuit Control: APC
* Working Voltage: DC=3.0V
* Working Current: 532nm < 250mA; 650nm < 35mA
* Preheating Time : None
* Working temperature: 68°F-95°F
* Store temperature: 14°F-104°F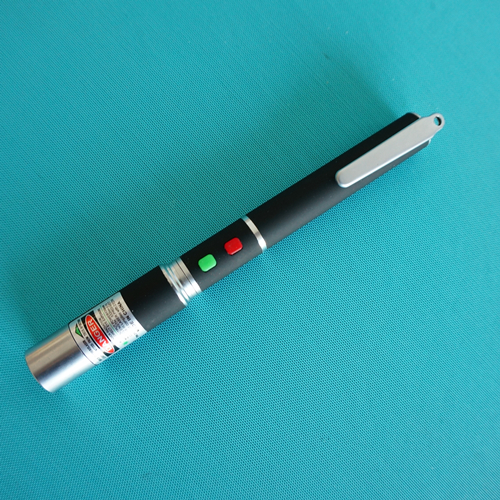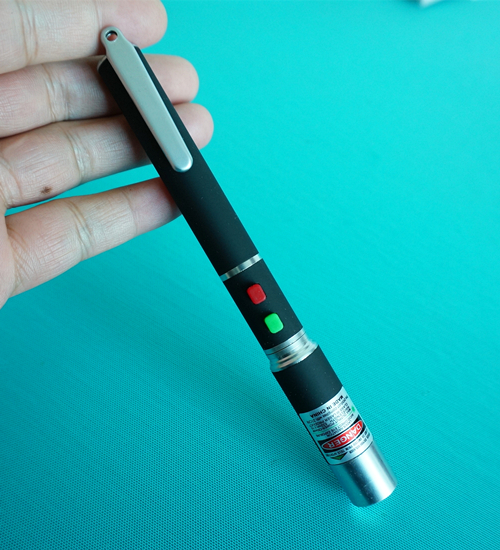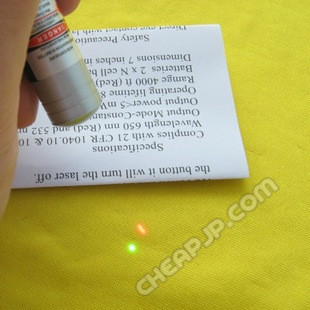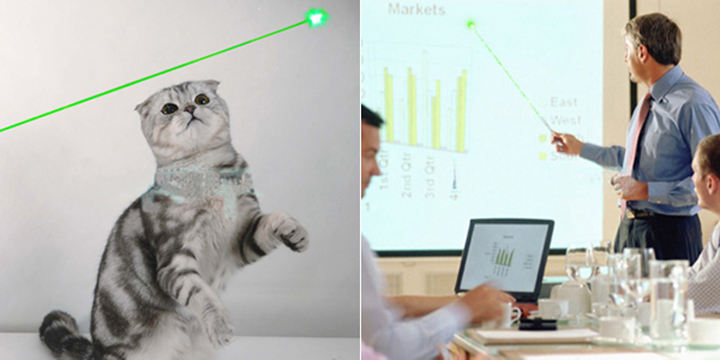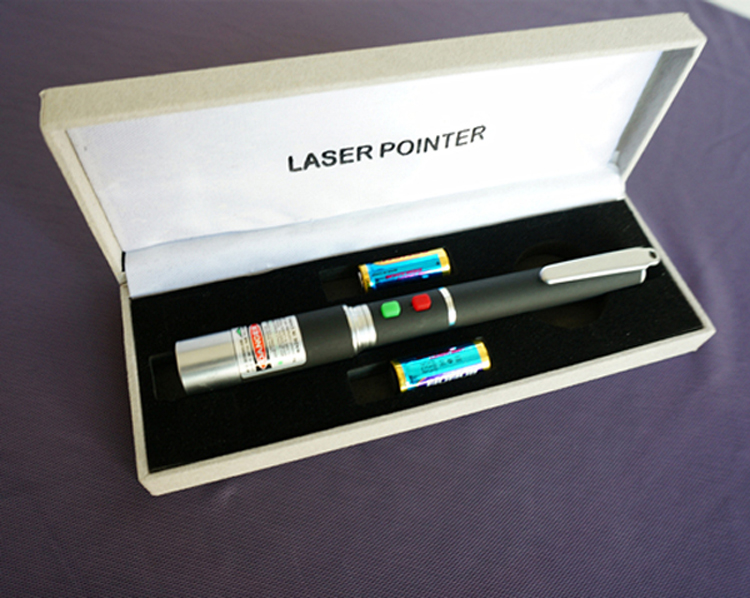 Packaging:
1* Two Colors Green Red Laser Pen
2* AA Baterries
1* Package Box
Notice:
1.Do not look into the aperture of the two colors laser pointer pen beam, and do not aim into eye!
2.Do not take apart by yourself to avoid any harm!
3.Keep away from children!