Miniature engraving machine is designed to meet the demand of laser enthusiasts came into being, but also by the majority of love DIY making friends of favor, because this product design compact, professional process design, the most important is that it has a very good engraving function, can carve a variety of their own design of exquisite handmade works, send family, send friends are very good gifts. Second-generation mini laser cutter has been more perfect, so that customers better use this product, then we look through the data in the end to get what aspects of the upgrade it!
Product Advantages :
* High precision engraving, up to 0.075mm
* Carved area increased, from 38 * 38mm to 70 * 70mm
* Laser engraving head with more powerful power up to 1500mw
* There is no limit to the volume of the carved objects
* Engraving machines are compact in size and weight
* Software features and operational enhancements
Specifications :
| | |
| --- | --- |
| Product Size | 145 * 135 * 185mm |
| Package Size | 300 * 200 * 210mm |
| Package Weight | 1500g |
| Shell Material | Acrylic |
| Laser Color | Blue-violet |
| Power | 1500mw |
| Carved Area | 70 * 70mm |
| Accuracy | 0.075mm |
| Image Format | jpg, jpeg, jpe, bmp, png |
| Operating System | Win7, Win8, Win10, XP Tablet Windows System |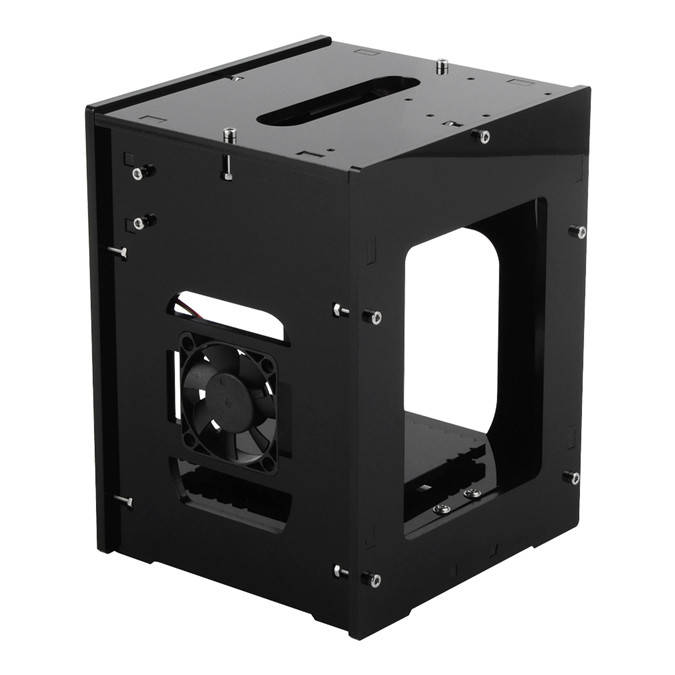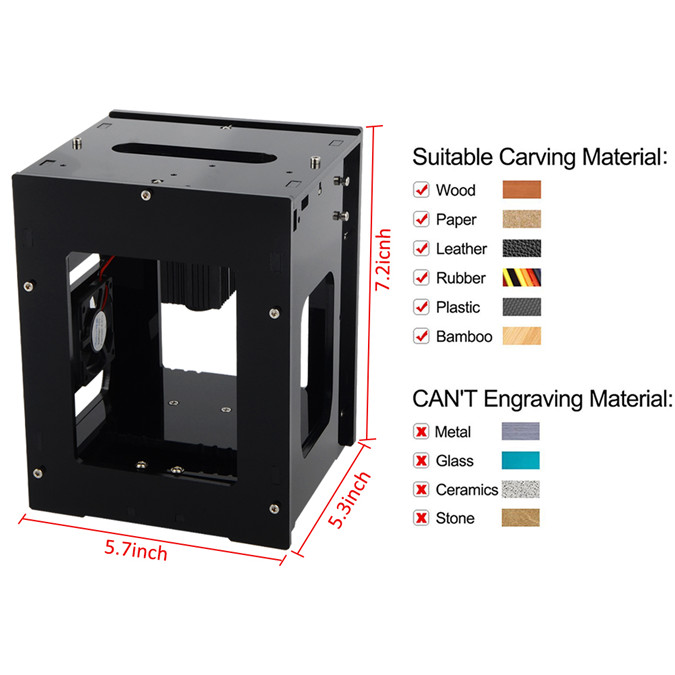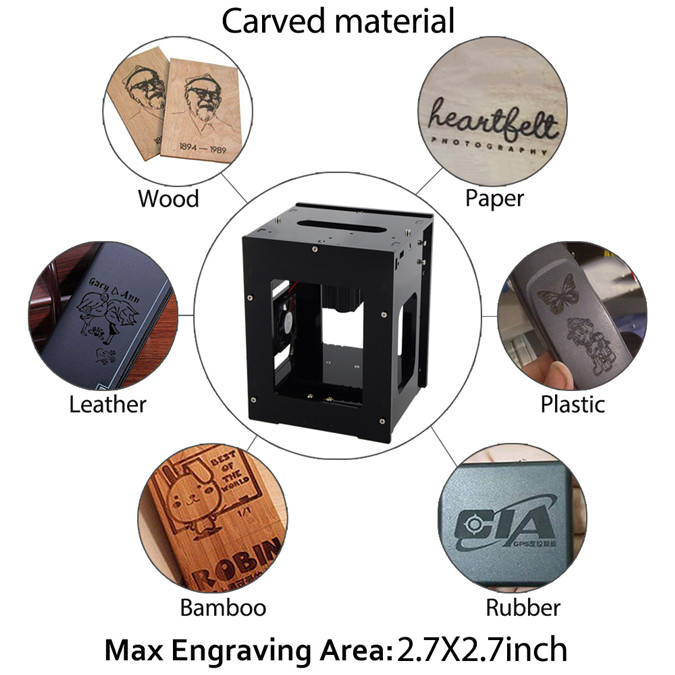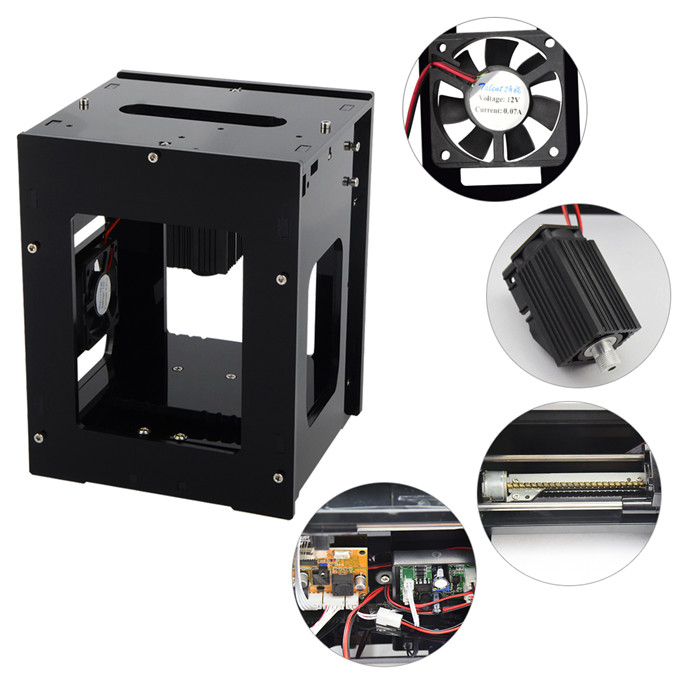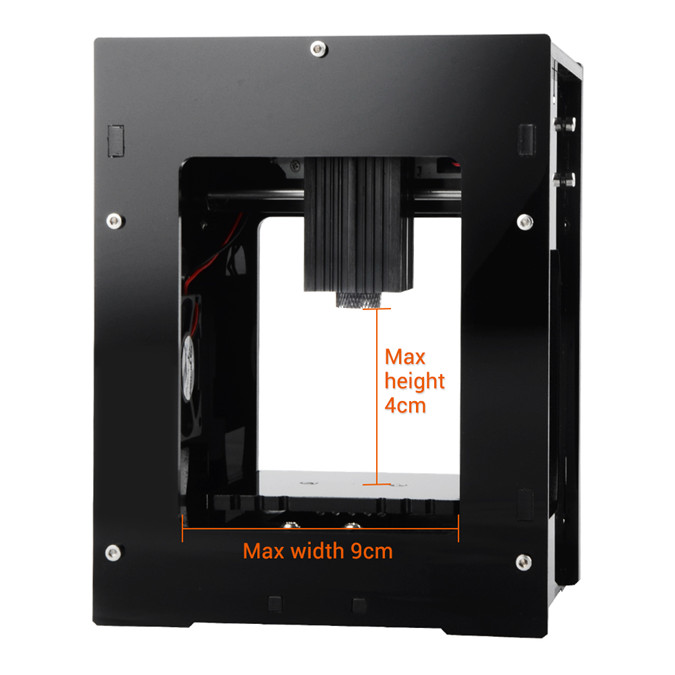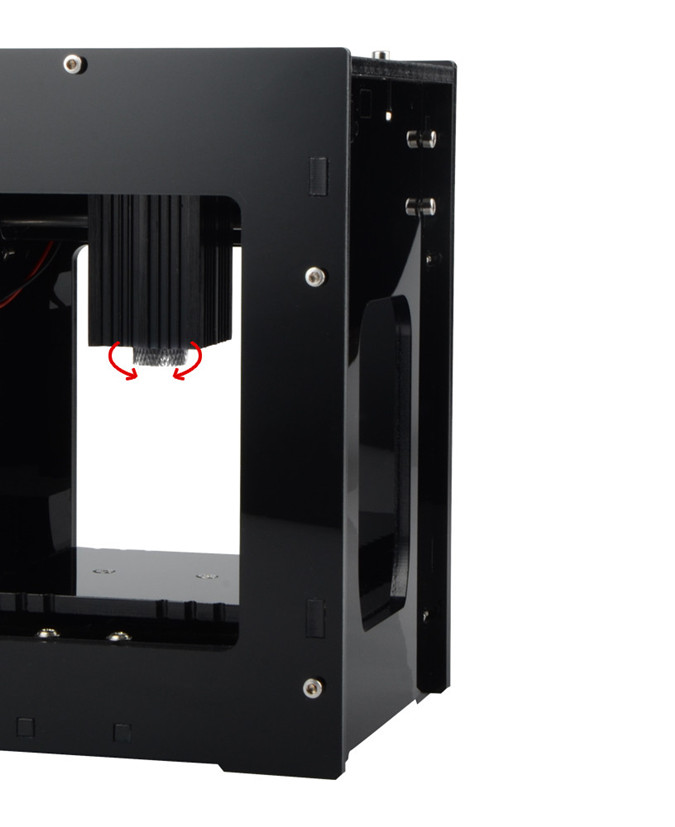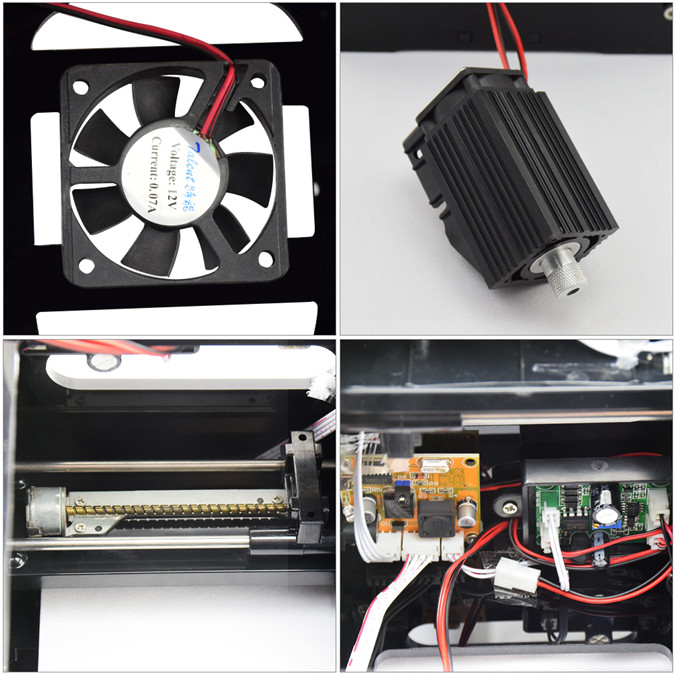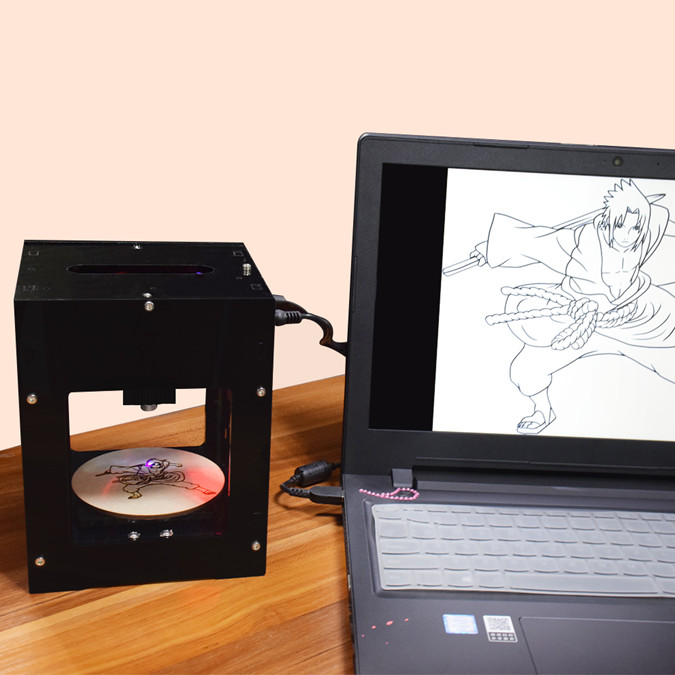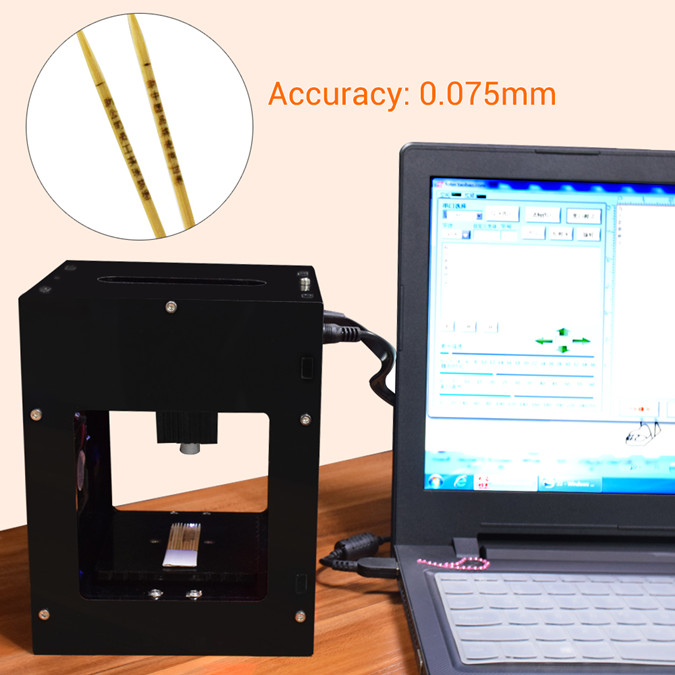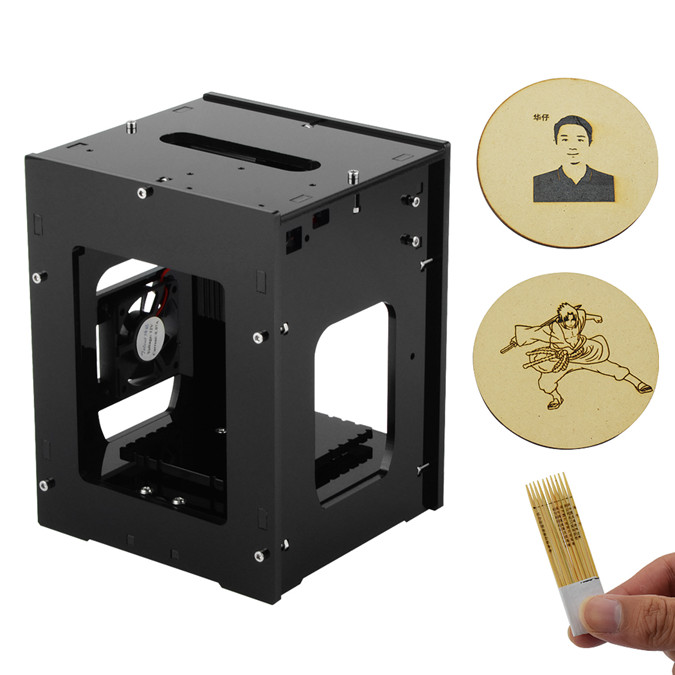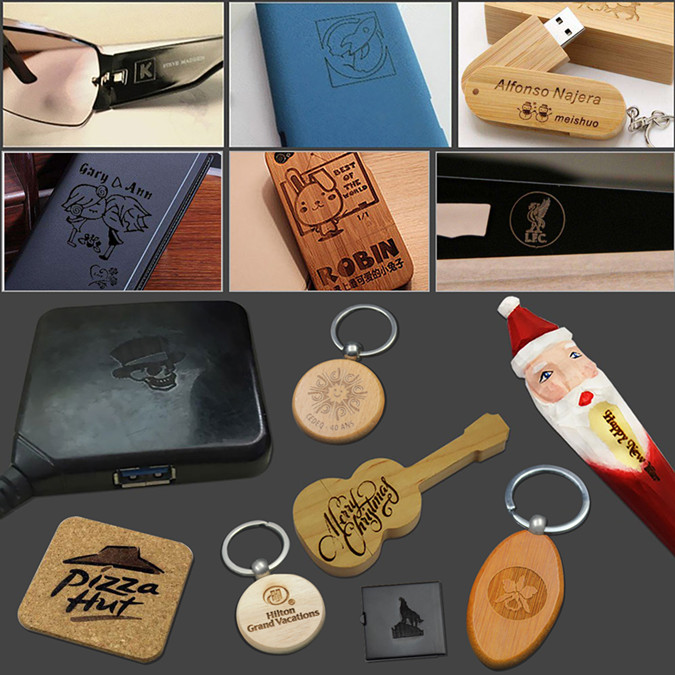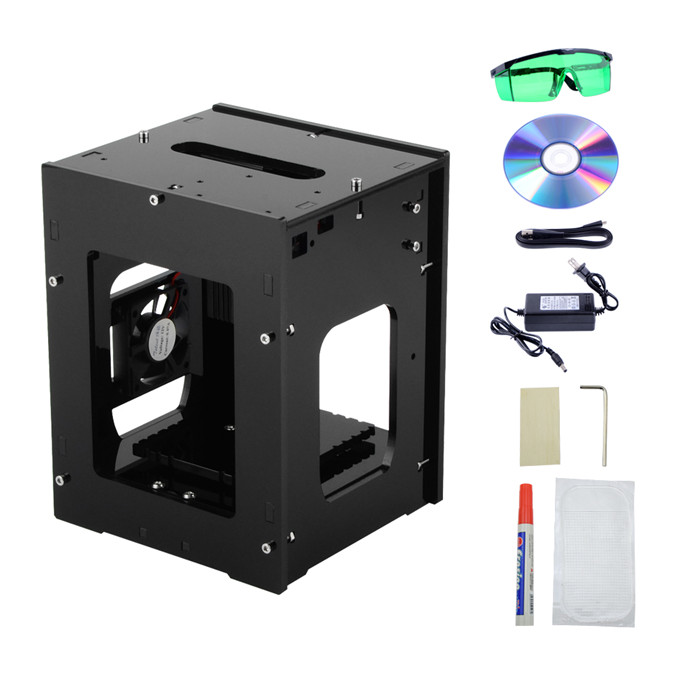 Packing List:
* 1x Laser Engraving Machine
* 1x Protection Panel
* 1x US Regulatory Adapter
* 1x Data Cable
* 1x U Disk(Driver/Video Tutorial)
* 2x Carved Wood Chips
* 1x Screwdriver
* 1x Marker Pen
* Tight Packing Box
FAQ
Unable to operate machinery:
Disconnect the power and restart the machine,return to the initial state
Focusing laser:
Rotating laser head lens cap,make the light spot on surfaces together
Can't carved in surfaces:
To ensure the carving items not metal or ceramic,and then check the laser focus, and different cutting material or carving patterns need to set a different time, you should be patient to try to do it again and again
Offline carving:
If you need offline carving,Restart machine after downloading the program; Yellow function keys can be only used in offline mode.In online mode ,you can control machine with PC software
Connect to Computer:
Connect the machine and computer, and then start the PC software.If midway disconnected and then reconnected machines,you need to first disconnect connection in software and then connect it
If you have any other problem, please contact us in time !