Features and function:
1.laser beam
2.Page up/down
3.Built-in MicroSD /TF card reader
4.Built-in Smart Energy-saving Switch
5. Networking features
6.Build-in Smart energy saving design
RF2.4G Technology, up to 20meters
aser output:5mw
Safety class:Class III
Laser wavelength:λ= 650 nm
laser light: red laser
Usb:USB 3.0/2.0/1.1
Dimension:
Presenter :132mm(L)*18mm(W)*18mm(H)
Receiver:56mm(L)*9mm(W)*6.8mm(H)
Battery:1.5V AAA*1pcs.
Weight :36g (included battery)
Operating systems:Microsoft? Windows? 98/2000/XP/Vista/Windows 7
Packaging :Presenter /Receiver/AAA Battery*1/User Manual
Instruction:
A laser pointer is a small laser designed to highlight something of interest by projecting a small bright spot of colored light onto it. The laser beam is not in itself visible from the side, but is visible as a result of light scattered by dust particles along the beam path. The small width of the beam and low power of typical laser pointers make the beam itself invisible in a reasonably clean atmosphere, showing a point of light when striking an opaque surface. Some higher powered laser pointers are faintly visible via Rayleigh scattering when viewed from the side in moderately to dimly lit conditions.

Features and function:
1.The usb wireless presenter red laser is taking advanced RF2.4GHz wireless technology, with stable performance. maximum operable range could reach 20m, could receive 360 degrees, non-directional.
2.The integrated design (receiver built-in the presenter) and convenient to carry
3. With the high speed TF/MicroSD reader in the receiver. could read the data in the TF/MicroSD card when presenting.
4.Built-in Smart Energy-saving Switch.
5.Support plug-and-play, do not need drivers.
6.Build-in the powerpoint key, laser presenter.
7.Networking features : could use several receivers together. One presenter could control several computers.

How to use:
1.Install the battery correctly. And offer the back cover
2.Take off the receiver from presenter and connected with the USB, then the Windows system would show" found new hardware", the system would install the drivers automatic. When the Windows show" the new hardware has been install and could use now", the USB receiver install successful.
3.Take off the receiver, the presenter could work. Connect with the receiver, then power off.
Networking features : could use several receivers together. Operating: Make sure the laser presenter could use , press and hold the key " page up", then connect with the new receiver to the USB of the computer, after 10~20 seconds, netwoking could use .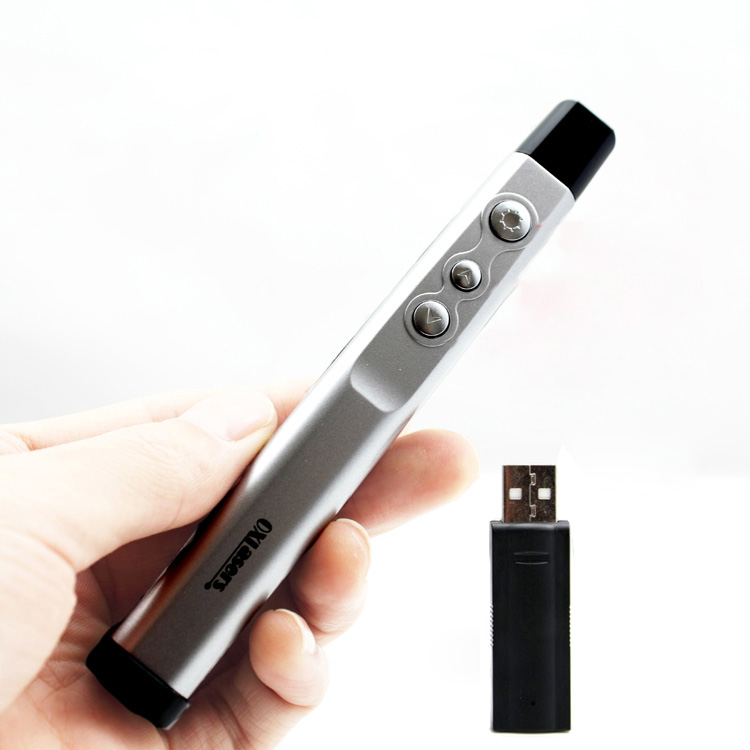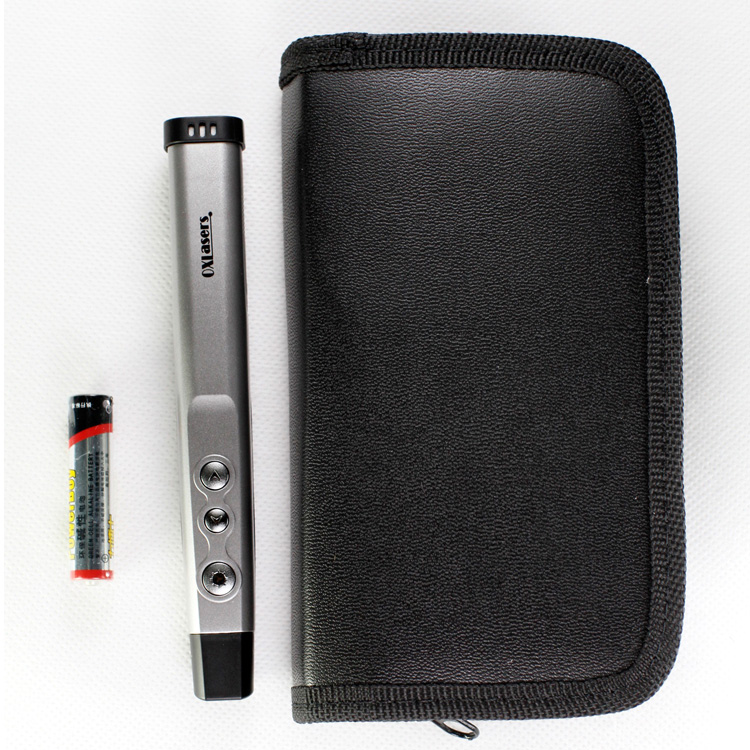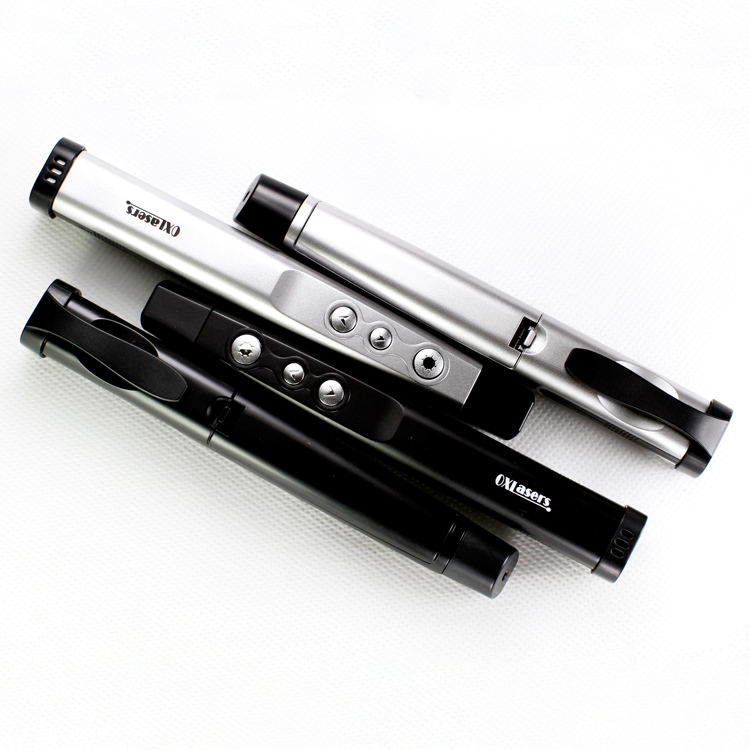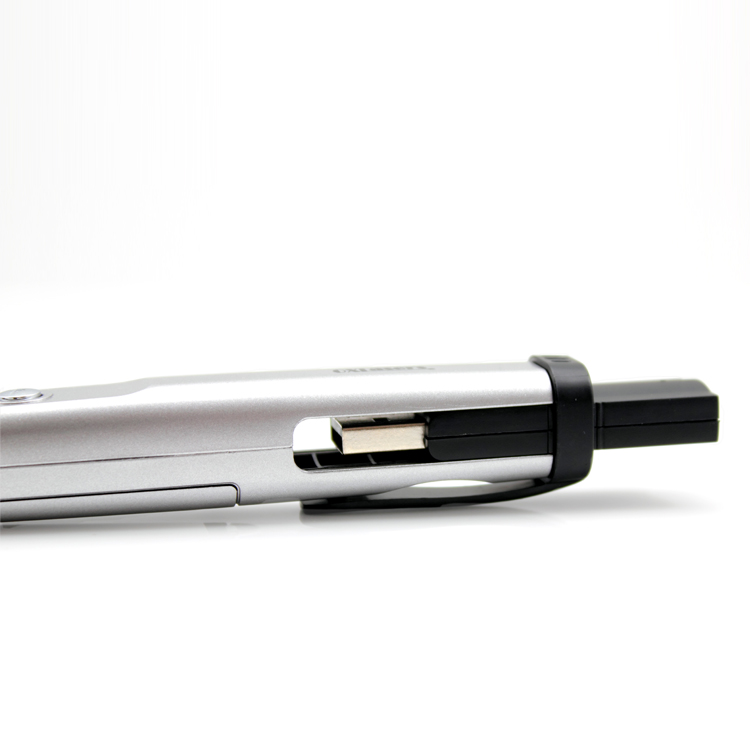 NOTE:
1. The page up down red laser can bright enough when you light it in normal temperature, so you had better do not light it continually in 30 seconds
2. Avoid direct eye exposure to laser beam (any contact to the human eye can cause permanent damage). Never expose your eyes or anyone else's to the laser beam
Please put it away from children to avoid the danger by contacting. When do not use it, please take off the battery from the laser in order to avoid the damage by the children's contacting
Contradistinction of the green, red and blue violet laser pointer:
Brightness: green>red>blue violet
Price :red< green< blue violet
Poly thermal performance: green< red=blue violet
Stability: green< red=blue violet